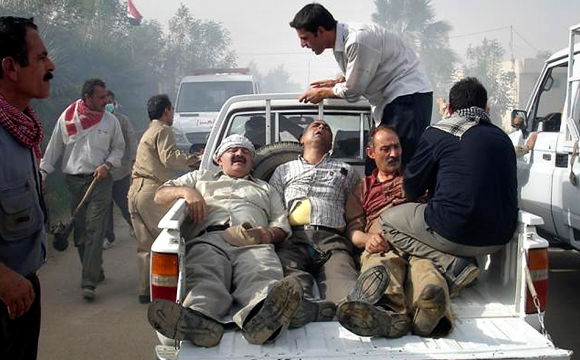 Iraqi government is paving the way for another massacre at Camp Ashraf through sabotaging the efforts of the United Nations High Commissioner for Refugees (UNHCR), which seeks to ensure the safe and secure resettlement of the residents of Camp Ashraf in third countries.
The Iraqi Prime Minister Nuri al-Maliki has imposed a barbaric siege on Camp Ashraf and has refused to cooperate with the UNHCR. As a prelude to another deadly assault on Camp Ashraf, he has arbitrarily set an end of the year 2011 deadline to close down Camp Ashraf.
Maliki's goal is to carry out an all-out crackdown at the camp by creating a de facto deadlock through impeding UNHCR's efforts and ensuring that the residents have no other place to go.  The planned assault entails the occupation of another part of Ashraf.
Last month, UNHCR announced it had officially recognized the residents as "asylum seekers" and that it intended to interview each applicant as the first step to determine their refugee status. It called on the Iraqi government to extend the December 2011 deadline so that the interview process could be completed in accordance with UNHCR standards.
Alarming information, however, indicates that the Maliki's government, in collusion with the Iranian regime, is working to obstruct the UNHCR's humanitarian efforts. Instructed by Qassem Soleimani,Iran's notorious Quds Force commander, and Hassan Danaifar,Tehran's ambassador toIraq, Maliki has refused to grant the extension demanded by UNHCR. It has also brazenly and publicly rebuffed all attempts by the European Union's Special Envoy on Ashraf, Jean de Ruyt, to travel toIraq and visit Camp Ashraf.
With the arbitrary deadline looming, President Obama and Secretary Ban Ki-moon must publicly call on Maliki to extend the December 31 deadline in order to allow UNHCR to complete its task.